Dave Mascall recently spotted a pic of me in Paragon colours on Instagram and asked me to send in a report from the northern branch of the club.
I don't do much racing nowadays, just Vets track league at Derby velodrome, a few hills climbs and time trials but I'm always proud to pull on the Paragon colours and always get comments from old folk when they see it. This year so far, apart from a few quite fruitless evenings at the track (I was top of the B-group rankings last season) I've entered one open time trial, the 'Road bike only' Peak Road Club circuit of Longstone Edge on Wednesday 14th June.
I raced the course twice last year and it is horrible so God knows why I went back. It's got 3 BIG climbs, lots of small ones, some terrible road surface oh but lots of fast downhill too. Didn't have my best legs, been suffering a bit with hayfever and even though it was a float night I was 45 seconds down on my PB set last June. I managed 10th place from a modest field of 26 so not too bad.
Moving on I signed on for my first sportive of the year last Sunday, the Dragon Ride Devil, 296km across the Brecon Beacons with 4800m of climbing. These events aren't races obviously but I always treat them as such, I always want to get round as quick as I can, usually because I have to be home and back to the family.
I woke with good legs which was nice as I'd rested well for a few days. We started in groups of about 50 and I was in one of the last to hit the road and as the 'flag dropped' I went straight to the front, turned up the pace to see who I could draw with me. One rider followed. OK, so be it, it's me and you until we can sweep up some more.
As the ride went on we caught groups, some riders came with us, some did some strong pulls but most soon disappeared. At 108km we stopped to fill bottles and hooked up with a couple of really strong guys, one who did some monster turns into the building wind on our way to the apex of the course, the Devil's Staircase.
There was no time for heroics up this beast of a road especially as I had left the 39 ring on the front but I got up better than the rest of our group. I could have pushed on solo but there was no point so I sat up and the four of us returned to the next feed at 168km.
There was a large group of handy looking riders here already and upon leaving we merged with them and the pace was HOT, through and off for a few miles up to the next big climb then the bunch splintered and as four went forward with me holding their wheels and the rest dropped back.
I was starting to feel it a bit here but really wanted to stay with these strong wheels because soon the course would head back into the wind and I wanted some shelter but I think I went a bit too deep and on the way down the other side started to see stars. I rammed down a gel which helped some but I needed some real food. Luckily there was a feed stop a few miles up the road and although it wasn't my plan to stop here I had no choice.
I pulled off the road and went directly to the tables grabbing a handful of potatoes another of Jelly Babies and a gel. Stuffing the first, part boiled potato in my mouth it was only then that I saw the queue of about 200 riders coming from the other direction patiently waiting for their own food. Um, sorry. I jumped back on the road and over the next 10 mins stuffed down the potatoes and jelly babies and came back to life.
I had been doing a pretty good job of eating and drinking so far, making sure I was always putting fuel in but sometimes you just need that bit more.
Over the last 100km I rode solo, it was ALL tailwind which was awesome but with four big climbs left. I just stuck to the task, gentle up the hills so as not to burn too many matches then flat out on the flat and down hill. At times I felt great, at others I just wanted it to end. I made one more stop, more water, and rammed three sausage rolls in my pocket with was now turning into quite an eclectic mix of ingredients and flavours but it's all fuel.
The top of the final climb comes at 270km and from here it's pretty much downhill all the way home and it's a good job because by now I was running on fumes. I was also slightly behind the schedule  I'd set of 10 hours riding time so there was no hanging back. I had to pedal down and I then got into time trial mode on the flat around Port Talbot leading up to the final ramp to the finish.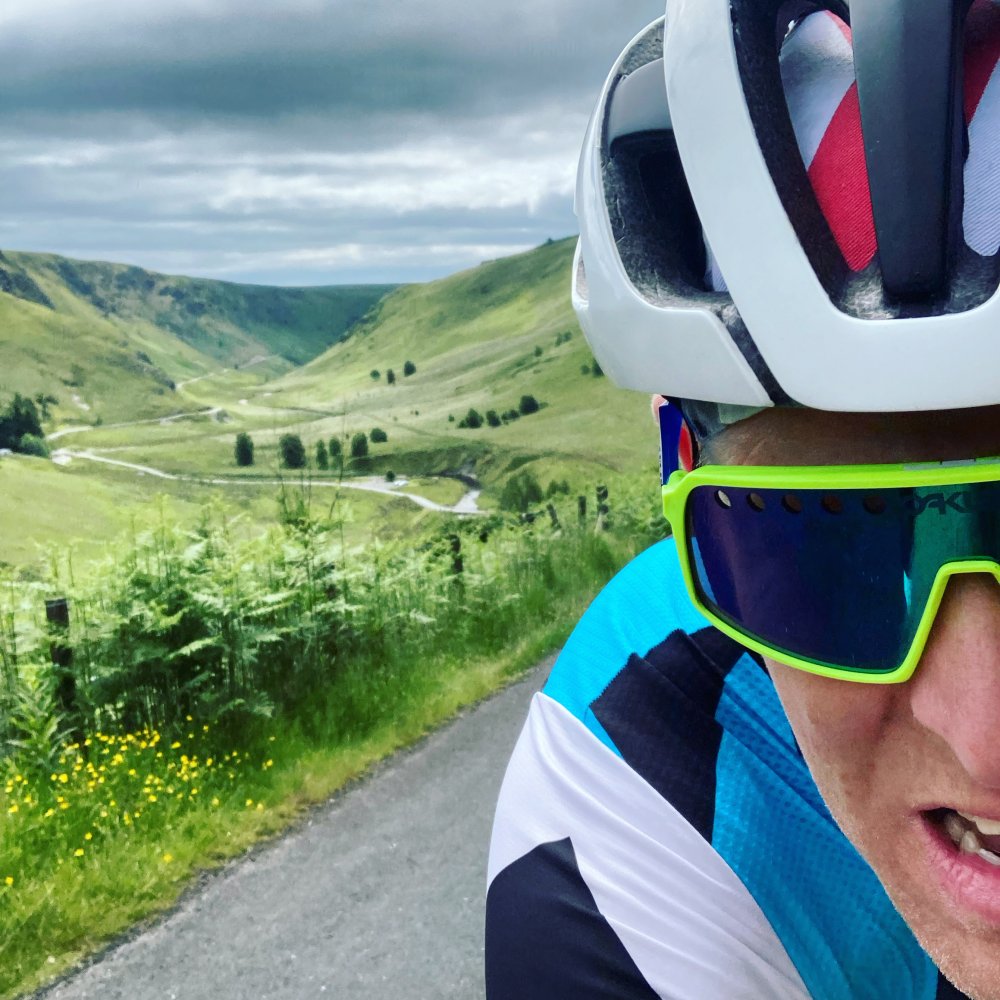 These 2 kilometres of gentle drag lasted an age. I kept looking a the clock ticking down. Would make sub 10? I sat up, I gave up, then I got stuck in again and tried some more then gave up again, then tried again, over and over and finally the turn for the finish and rolling across the line I stopped the clock at 9.58. RESULT.
It's not a race but from the 612 who signed up for the Devil distance I came back with the 2nd best accumulative time so VERY happy with that.
Up next I have anther evening time trial, another long hilly Sportive then me and Chris Moores are heading to the National 100 mile TT Championships in the Lake District on July 10th to represent the club there. I have the dream of riding sub 4 hours, on a road bike, none of that aero crap and I bullied Chris in coming to so he can chase the dream too.
I'm not sure I have what it takes to hit this target, it will be a big ask. I did 4.19 in the LIncolnshire lanes on a test run so it's a huge improvement to take 19 minutes off but got to give it my best shot. I know Chris has what it takes so keep your eyes peeled for how we get on.
Hope everyone is doing well down there.
Your man in the North.
Wozza