Last year my season goal was to see how fast I could ride my road bike over 100 miles. No deep section wheels, no aero frame, no hidden cables, none of that. Also, I don't train, have a coach, or follow science. I just ride my bike, sometimes hard, sometimes not hard.
Last years challenge saw me clock a 4.14.56 for the 100 which left me 15 mins away from my dream, but my endeavour resulted in me winning a huge trophy thanks to my membership of the North Midlands Veterans Time Trial Association. (Only one other rider rode a 100).
At the prize giving there was a whole table of trophies up for grabs, so I thought if I can accidentally win one, maybe I could, by chance, bag another?
So, this year's mission would be post a time for a short course BBAR. To ride a 10, 25, 50 and a 100 mile tt and see what average I could achieve, my personal target being over 25mph. A BIG ask.
>>>Come and try time trialling with our friendly evening events this summer. 
First up was a 10. It wasn't a very good day on the A10/3 in Nottinghamshire. A headwind on the longer outward leg meant times across the board weren't fast, but I managed to lay down a 22.03 which although agonisingly close to a '21' was OK. This opened my account with a 27.211 average speed, but it's not the short events that are decisive, it's the long ones.
A couple of weeks later, back on the A46, I rode a 25 on the A25/34. I very nearly didn't ride though as I slipped a disc a matter of hours before the start pulling my bike out of the boot and was in agony for the whole ride. Speaking to a physio the following week he assured me riding a TT was the worst thing I could have done. But I was on a mission and even in a distressed state I stopped the clock at 57.07, an average speed of 26.262mph.
The combined average was now. 26.53mph, still comfortably above the 25mph threshold.
Next up was a 50. I've only ever ridden two 50 mile TT's, both in 1991 when I was 19. Back then I was also on a road bike with standard wheels, but I did have my clip on Profile TT bars, so was a bit aero. I broke the two hour mark both times. First with a 1.57.39, then two weeks later I did a 1.59.12. On that day Chris Myhill took the win with a 1.51.52 so you can see how the times have dropped over the years.
For this year's 50 I travelled down to Cambridgeshire to ride the historically fast F2 course. Now before you shout at me for driving hundreds of miles to chase a fast time, I was in fact on my way, with the whole family, to a 50th birthday party in London. I dropped my wife and kids in Cambridge, gave them some lunch money and as they went to look at the sights I nipped off for four hours to go smash my self to bits on a dual carriageway.
It was a good day, a light westerly wind, temperature in the high 20's but not too hot. I felt OK. I decided on one bottle of SIS BETA fuel to get me round and took one caffeine gel with me. I thought I'd ride at similar watts to my hundred attempt last year to start with, around 220, but really I was just going on feel. I wanted to float to half way and I pretty much did, in fact I did 57.27 for 25 miles so was going well and on for my target of a new PB.
Then it started to hurt. And the hurt came on quite quickly. I'd hardly felt the pedals so far but now it was suddenly a struggle. By ten miles to go I was not having fun any more but my average was still over 25mph so just HAD to keep going. Each westerly leg was into the wind with more hills and each easterly leg a tailwind.
I got gradually slower and slower and almost stopped pedalling on the downhills just for some momentary relief, but I had to keep pushing. It was going to be close. Nevermind a PB, was I even going to break two hours?
With half a mile left I was dead on my feet. Crossing the line I was VERY happy to stop the clock at 1.58.22. No PB, but on a standard bike and being 31 years older I think I did OK.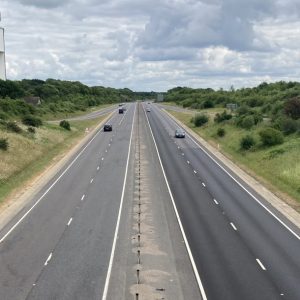 The 1.58.22 gave me an average speed of 25.345mph, so now the total average was a not-quite-as-impressive 25.82mph.
Next up is the 100. Maybe. The emotional scars are still open and as raw as hell from last year if I am honest. I mean that seriously hurt, and even though I have entered an event, still in my mind I don't know if I can take that much pain again, no matter how big the trophy.
Also, if I am to hit my target of a total 25mph average then I'm going to have to take eight minutes off last year's time and post a 4.06.59. Exactly. In my favour I do have a new faster skin suit, (I just rode shorts and jersey last year), and new aero shoe covers but are these enough? I'd need diamonds in my legs and a perfect day.
Stay tuned.